Reviews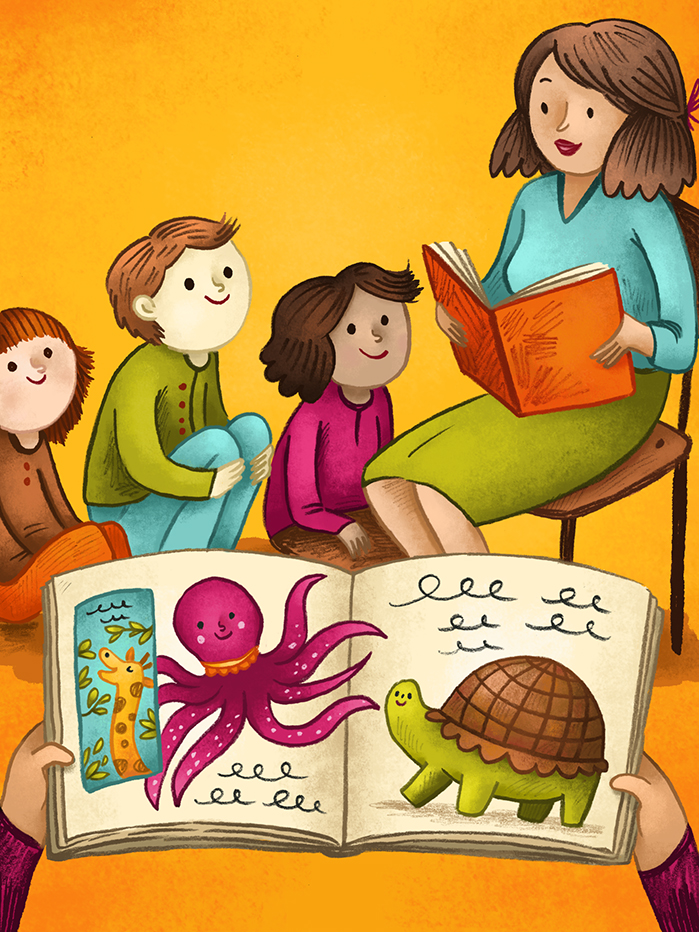 If an Elephant Went to School
If an Armadillo Went to a Restaurant
A Foreword Reviews' 2014 IndieFab Award Finalist for Picture Books
Featured in BuzzFeed, recommended alongside Disney Junior's TV show Go, Diego, Go!
Featured in Pregnancy & Newborn Magazine's "15 terrific titles to add to your little one's library"
Whet your kiddo's appetite for reading with a silly story about the persnickety palates of out-to-eat animals." – Pregnancy & Newborn Magazine
My kids loved the book. It was the go-to nighttime story. It was on the couch when I got home, which would tell me that they read it again last night." – Gavin Kaysen, Chef & Owner of Spoon and Stable restaurant, guest judge on Bravo TV's Top Chef, and competitor on the Food Network's The Next Iron Chef
If [your kids] love Go, Diego, Go!, you should read them If an Armadillo Went to a Restaurant by Ellen Fischer and Laura Wood." – BuzzFeed
Beginning with the spaghetti-twirling armadillo on the cover, Wood's quirky creatures add to the humor, which might well spur listeners to make up some menus of their own." — Kirkus Reviews
Subtly revealing where animals live, what they eat, and various unusual, fun facts, this book is sure to be a favorite. Each page presents a hilarious scenario of a rattlesnake, hedgehog, ostrich, or octopus (among others) eyeing a human menu, their preferences relayed with singsong questions and colorful, inventive pictures. … Factual and funny, it's a recipe for reading again and again." — Foreword Reviews
This engaging picture book offers nine different animals the choice of human food before identifying what their preferred meal would be. … The illustrations are lively and humorous, and there is even a small menu on the last page from which human readers can choose their favorite items for breakfast, lunch, or dinner. This short text would be a great introduction to a unit on the preferred nutrition of various animals." — Reading Today Online
If An Armadillo Went to a Restaurant offers children a funny yet factual "taste" of the culinary interests of some of our natural world's most iconic animals. …From catchy phrasing to "kid-cool" illustrations, this is a book that will add smiles to faces and fascinating conversations to meal time." — Glenn Dobrogosz, Executive Director, Greensboro Science Center, Zoo and Aquarium
Yummy and yucky—the perfect formula for young readers to discover what animals eat. Ellen Fischer's imaginative and informative picture book encourages readers to make mealtime connections between humans and a delightful assortment of creatures craving their favorite foods. A masterful menu of humor, fun, and facts!" — Betty Hicks, author of The Worm Whisperer
As a classroom teacher for over 30 years I am delighted to recommend this book with its endless possibilities for vocabulary development and use of descriptive language in addition to the factual knowledge presented. The clever ending offers a springboard for oral language development as well as writing." — Ricki Gray, Classroom teacher, Guilford County, NC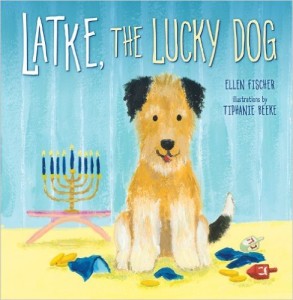 The Count's Hanukkah Countdown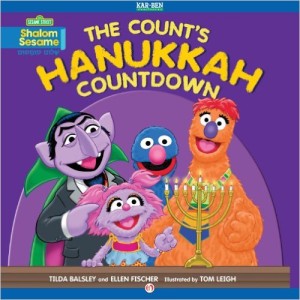 One of the best Chanukah books for young children
By Steve Charme HALL OF FAMETOP 50 REVIEWERVINE VOICE on December 7, 2015
My 2 1/2 year old grandson and 5 year old granddaughter already had a copy of this book at their house, but I like it so much that I bought another copy to keep at my house when we light the menorah there. This is a fun and beautifully illustrated book for young children that explains Chanukah in a very simple but clear way. It's perfect for friends who don't celebrate this holiday to understand that it's a joyous holiday, but also one that celebrates religious freedom. Unlike another Sesame Chanukah book about Elmo and his dreidel, which is very unimaginative, this one is very clever as the Count focuses on the number 8, which is how many days Chanukah lasts.

Bottom line: One of the best Chanukah books for young children.
Perfect gifts for grandchildren By gilda friedman on November 27, 2012
This was the perfect gift for both my grandsons age 7months who loved the bright colors and 18 month who is beginning to count, loves Sesame Street characters. In addition to all that, they will learn Jewish tradition in a very fun way.